Stylish hair accessories should be a part of every fashionistas trendy looks! Winter might have you feeling like your hair is not your biggest concern, but spring should be a little different. Your hair is everything when it comes to looking fab! There are so many new hair trends emerging but nothing beats stylish hair accessories. This season never leave home without "funky-fying" your hair.
There are more than just a few stylish hair accessories to choose from, just figure out what's your taste. Take a look at some of my top picks. I will definitely be switching it up all year long.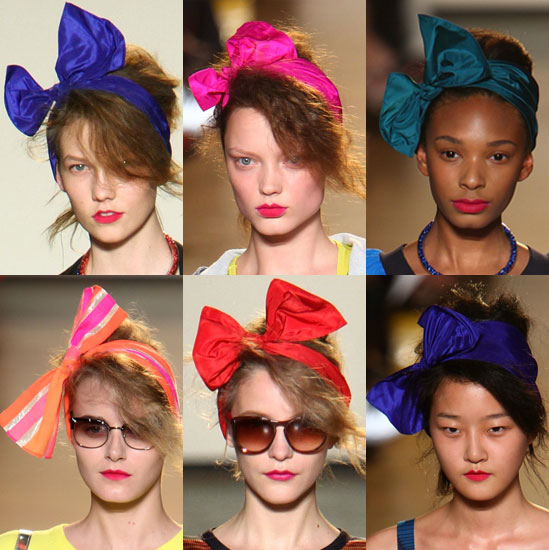 You can always do your own hair-inspired hair bow by simply using a thin scarf or by cutting material from any old garment that you have. When it comes to bows i don't like to over size but i will totally wear a good sized one. Are you feeling these bold hair bows, or are they too much?
The headband can be worn in so many different ways, many boho chic outfits go great with headbands, or even on a beach day when you need to clear your face of your bangs. I love this look, especially with a long maxi dress. Do you think you're ready to jump on board the hippie train and wear your headband this season?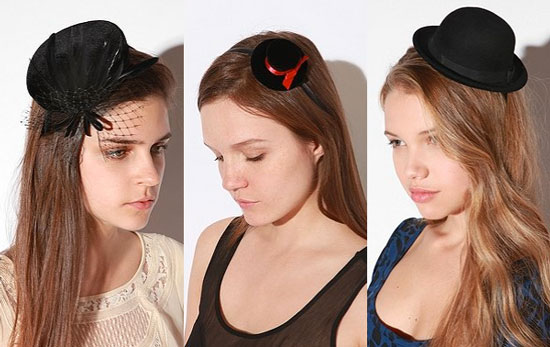 How many of us LOL when we saw this trend! I sure did, some people just did it no justice. The top hat hair accessory trend has been around for quite some time, but the look has branched out now to include all sorts of hats. Sometimes the top hat is attached to a headband, so that even if your hair is long, short, or even bald you can secure the hat on your head. What do you think of this trend? Bring it back this year or throw it away?
Updos are always popular for Spring/Summer. It keeps your hair off your neck and out of your face to stop you from sweating too much. Cloth-printed turban headbands are cool and hip for updos, pull it high onto the top of the head rather than the nape for a 1920s pin up girl look. Check out these polka dot headbands above and how about the Jennifer Behr studded piece, wowzers! Love it or leave it?
If you want to add class and glamour to your formal hair dos, wear rhinestone hair accessories. There are numerous styles of  rhinestone hair accessories like hair clips, hair pins and even barrettes. Everyone loves a little bling especially for a wedding or graduation party.
Net hair headbands are very soiree, but they are also great when you want to add a little glam to a regular day. These headbands can feature many different types of adornments along with the netted veil. It can come with oversized bows, soft noir feathers, flower or beaded accents. What do you think of this accessory, fab or faboo?
Flower accessories are the most popular ones for the summer. These accessories will add a playful innocence to your image. You can wear flower hair clips or headbands with elegant up-dos or add tiny natural flowers to your loose hairstyles. Flower accessories look especially good with big wavy or curly hair. What do you think. Hip trend or whack trend?
Search for any of these stylish hair accessories below.