Women are not the only ones with ever growing closets now a days, though i must admit men do not shop half as much as we do. Our closets are always changing, every season we introduce new top essential wardrobe pieces and ditch the old ones.  Many times we have more than we need in our closets to make for a good outfit, but we get lost in the sauce and feel the need to buy something new for every upcoming event, trip, party, or even dates.
Jasmine from Connecticut wrote:
Everyday i check the fashion blogs it seems there is a new trend, i honestly can't keep up! I am going to Miami in a few weeks and really want to be trendy, but i see broke in my future. Can you give me some ideas of what to pack before i go overboard?
Jasmine you can stay on trend with old pieces by adding new elements. For that summer get away avoid spending more than necessary, always try to rework your closet before heading to the mall. Here are some top essential wardrobe pieces that will serve you well on your trip.
10  Top Essential Wardrobe Pieces
1. The form-fitted Maxi Dress-this relaxing look is a must have for the summertime, compared to a loser bohemian style maxi dress it has more flavor.  Wear it with big bangles  and your favorite  flat sandals.
2. Sheer Tops —this adds a sexy vibe to all the ladies, and can go from day to night by just switching your flats to heels. A big staple for the summer.
3. The Stripe Midi-Skirt—some women already own one or even many, and it is a must on any summer trip. A stripe midi is the perfect partner for all your tanks, box tops, shirts and platform shoes.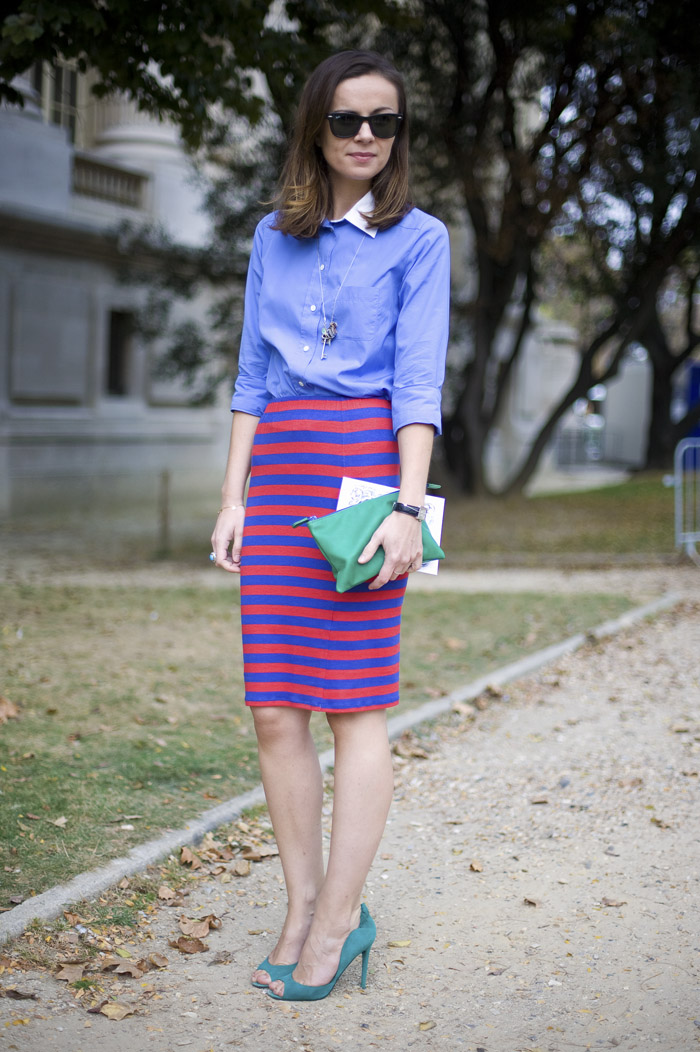 4. The Jeans Vest— I love to wear a jeans jacket with my florals in the spring, especially with a maxi dress, and in the summer a jeans vest looks just as great. Wear it over your favorite maxi-dress, floral mini skirts, or with shorts. There are countless ways you can incorporate this piece.
5. The Sundress—unless you live in the North pole, i am sure you have owned a sundress. This is a big item in a woman's closet. It is casual  with a lightweight fabric, usually loose fitting. The dress is intended to be worn without a layering top, it comes in different lengths, and never goes out of style. Pair it with a floppy hat or fedora to stay on trend.
6. Bright Colored Skinny Jeans—no fear if your colored jeans aren't neon bright, as long as they have color! You can always go brighter up top if your colored jeans are too subtle. Try a worn striped T-shirt, a slouchy tank, a cropped top, or an oversized menswear shirt. Colored skinnies will never fail you.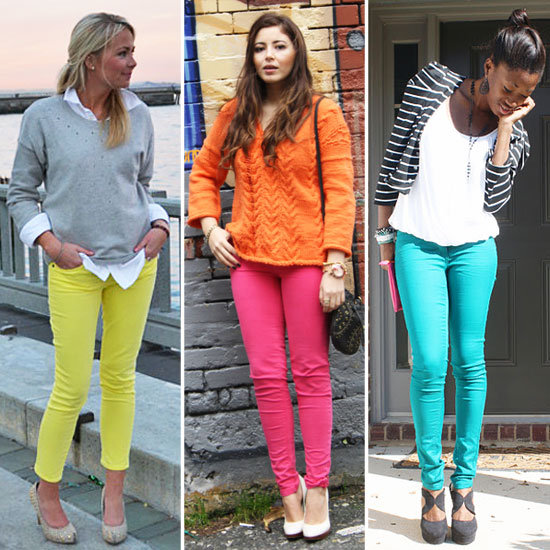 7. The High Waist Shorts— I know not all women feel comfortable in short shorts. However, the high waist shorts creates the illusion that you have more length and it is quite trendy. Get high waist city shorts for a more tailored and mature spin on things.
8. The Crop Top—there's just too many ways you can wear this. Crop tops are cheap and go with almost any bottom, so get as many styles and colors as you like. They will be worth the buy as they never go out of style.
9. The denim shirt–this piece is classic. You will find so many uses for the denim shirt in all seasons whether it be winter, spring or fall! In the summer, the denim shirt is great with your colored jeans. You can even pair it with your favorite denim pants as long as the colors are contrasting. The denim shirt is also great for a bright or neon mini skirt.  Wear tight or lose, even tie it for a cropped top effect.
10. Chunky Heel Shoes—Don't have them? you ought to be rushing out the door now to get some! Chunky heels are one of 2012 biggest shoe trends. These shoes would have saved you from sudden fashion death so many times when those pointy heels start working on your ankles. These are shoes that offer some stability with the height . They are fierce and fashionable!